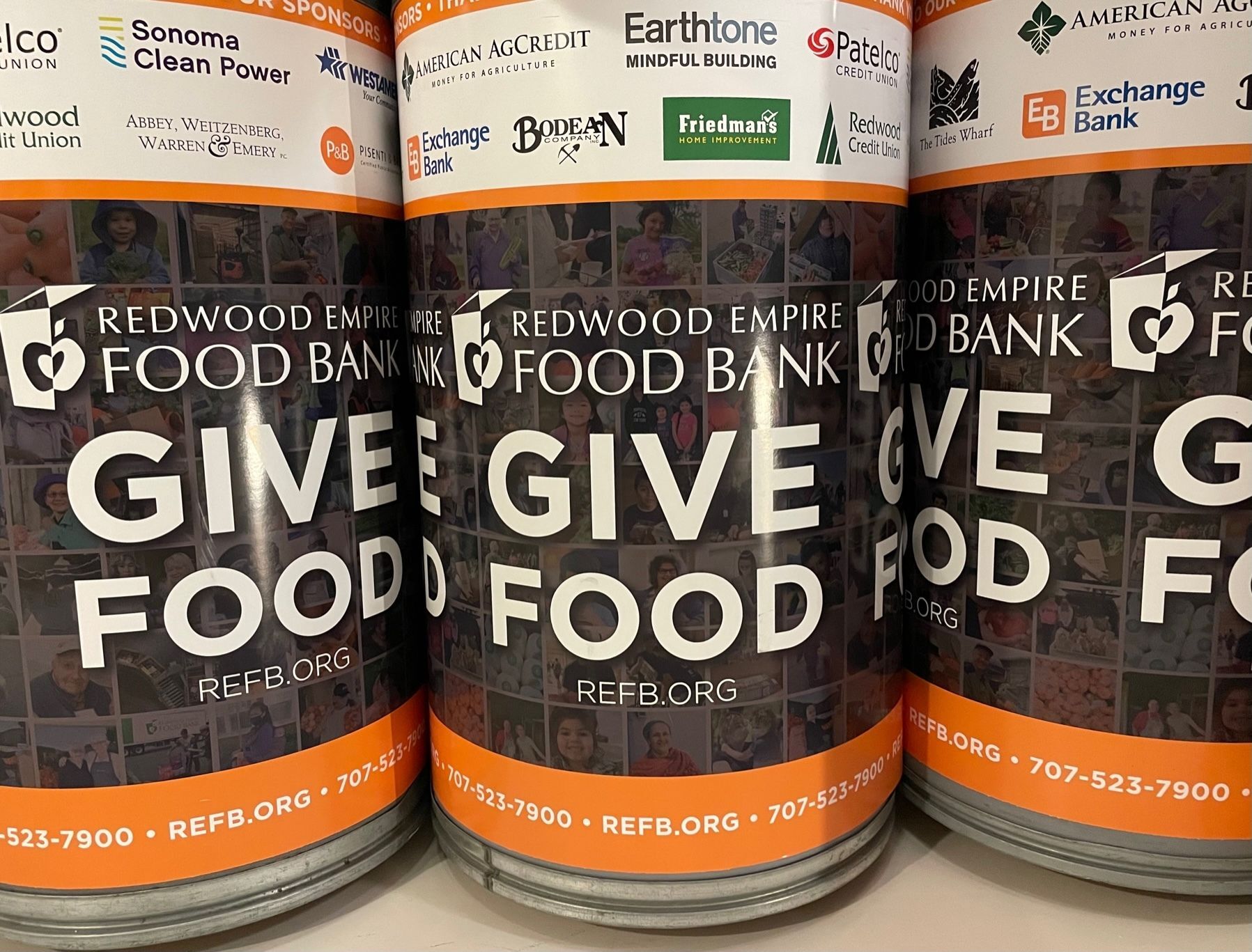 With a donation of food, you are helping us keep our warehouse shelves stocked with non-perishable staple groceries for distribution through our programs and 150 partner organizations. As we head into the winter months, the need for high quality food is higher than ever. Please see below for the locations around Sonoma County where you can drop off food donations this holiday season.
REDWOOD EMPIRE FOOD BANK DONATION BARRELS LOCATIONS
The most-needed food items right now are: Canned Tuna, Canned Chicken Peanut Butter, Rice, Pasta, Oats, Dry Beans, and Low Sugar Cereal. Please NO glass, perishable items, open items, homemade items or items past their "use before" date.
For questions, please email fooddonations@refb.org