We are the largest hunger-relief organization serving north coastal California, from Sonoma County to the Oregon border.
Since 1987, we have been responding to the immediate needs of people seeking help through the provision of healthy food and nutrition education. We pursue long-term solutions to food insecurity through public policy and the development of partnerships with civic, faith-based, corporate and government organizations and, most importantly, individuals in our community.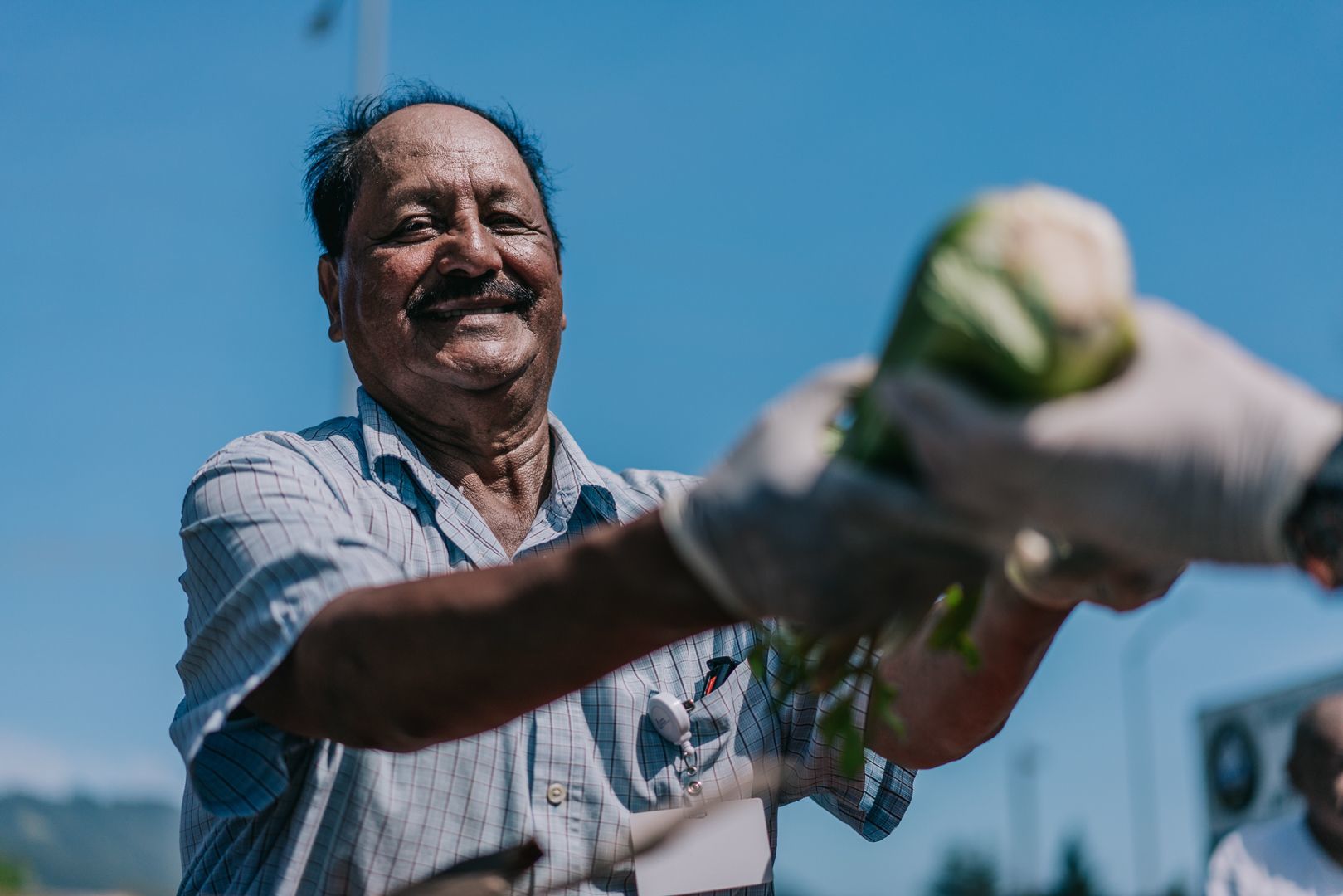 What we do is simple, but how we do it is surprisingly complicated.
In 2020, we distributed enough food for over 26 million meals. This would not be possible without the efforts of remarkable volunteers who graciously donate their time, the boundless generosity and ongoing support of our monetary donors, the incredible amount of donated food we receive throughout the year, and our ability to purchase food in bulk for a fraction of the retail cost. We rely on the support of:
9,000 dedicated volunteers
21,515 monetary donors
812 corporate, foundation, and organization donors
153 major food donors
83 passionate staff
We were given so much food
"Our daughter is a nurse and to help her during the pandemic, we've been taking care of her children. We haven't had to take care of kids in years. Before their arrival, we were barely getting by with just the two of us. Now with the little ones, things are tight. I honestly don't know what I would have done if my neighbor hadn't told me about the Redwood Empire Food Bank. She often came by with fresh veggies and other foods. When I finally asked her where she was getting all the food, she told me about the food bank. I almost cried the first time we visited a distribution site. We were given so much food, plus breakfast and lunch for a week for the kids. I thought I had died and gone to heaven. The food bank is a godsend. I hope one day we can repay you in some way. We are super lucky to have you in the community."
—Grandparents of participants at a distribution site in Santa Rosa, CA