Join Our Team
Thank you for your interest in the Redwood Empire Food Bank! If you see a job below that you'd like to apply for, please send your resume to the corresponding hiring manager along with materials requested in your desired job description.
We're working to End Hunger in Our Community. The challenge before us is enormous. We provide food to over 100,000 individuals throughout the year (1 in 6 people!). We consider our efforts to be noble, and the fight just. We have a strong set of Core Values developed by and for our team: Cooperation, Bring the Joy, Civility, Innovation, Curiosity, and Seek Excellence to support our mission.
---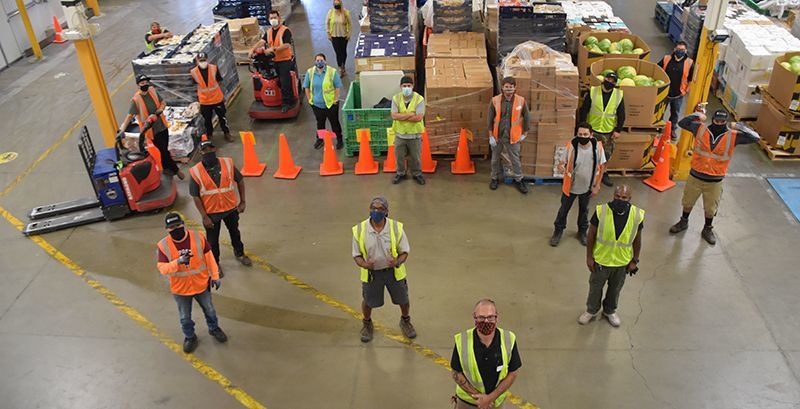 Full Time
The Director of Human Resources is a strategic business partner to the Redwood Empire Food Bank's leadership team and is responsible for developing an HR dynamic that fortifies our culture, values and creates a diverse and inclusive work environment in order to achieve the Redwood Empire Food Bank's mission of ending hunger in our community.

The Director of Human Resources is well-versed and has hands-on experience in all functional areas of HR. The ideal candidate facilitates organizational excellence by planning, developing, implementing, evaluating and integrating all HR-related initiatives to support the Redwood Empire Food Bank's strategic goals and ensures alignment with its mission through the HR-lens.

Learn more here for an in-depth look at the position and requirements. If you are interested in the position and would like to apply, please send your resume and cover letter explaining why you are our ideal candidate to hresources@refb.org.

The Program Coordinator creates, builds and promotes working  partnerships with community groups, nonprofit agencies, faith-based organizations, senior centers, housing developments and the community at large in order to increase the distribution of food through existing community food distributions. The  Program Coordinator provides oversight to Redwood Empire Food Bank food distributions primarily in Lake and Mendocino Counties.

Learn more here and if you are interested, please send your resume and cover letter to Allison Goodwin, Director of Programs, at agoodwin@refb.org with the title of the position in the subject line.
---
Part Time
No positions currently available.
---
Internships
The Programs Team Intern position involves field work and an administrative component to work a variety of programs including: Diabetes Wellness, Senior Basket, Groceries to Go, School Pantry and After School Café. Learn more. To apply, please send cover letter and resume to Maria Fuentes: mfuentes@refb.org.