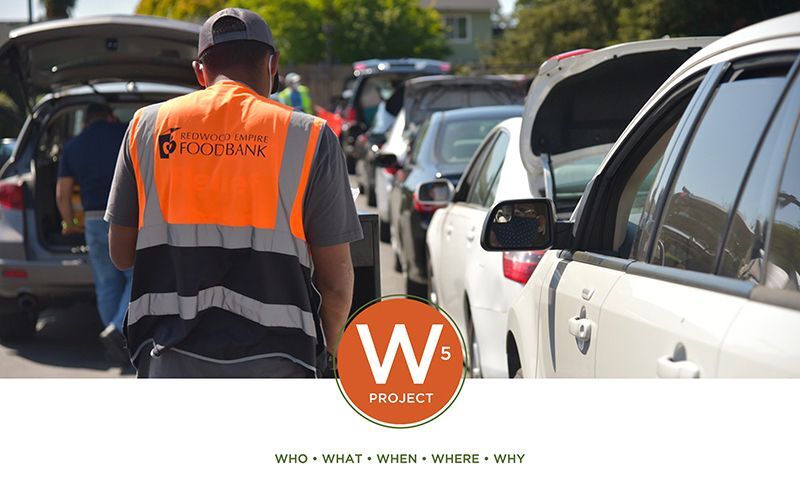 About the W5 Project
The Redwood Empire Food Bank is the largest hunger-relief organization serving Northern California.
It is our goal to serve you, our participant, the best possible way we can. To do so, we must understand who you are. Thus, we have created the W5 project—which stands for "who, what, when, where, and why".

Click on the link to complete your registration.