Empathy: The year "They" became "Us"
As the world continues to grapple with a pandemic and its associated uncertainty, many of us have taken this opportunity to embrace a stronger focus on empathy for people who are struggling.
In fact, I now think of this time as when "They" became "Us". Everybody either has been or knows somebody who has been impacted.
Every single day, I meet people who have done "all of the right things"—went to school, got a job, and worked hard. Yet they still find themselves in need. Hungry people are individuals just like us, but are facing infinite and unforeseen circumstances beyond their control.
You'll see in our numbers for the year that your support for the Redwood Empire Food Bank, the empathy you have for those around you, has continued to repair, fortify, and broaden our community's safety net. I hope that you will take pride in what we accomplished, together.
Sincerely,
David Goodman
Hunger Relief Worker and CEO
 
Click the image below to view the annual report. Scroll horizontally using your finger on your phone, or click the truck and use the arrow keys on your desktop, to drive the truck through the scene, animating the story of what we accomplished this year.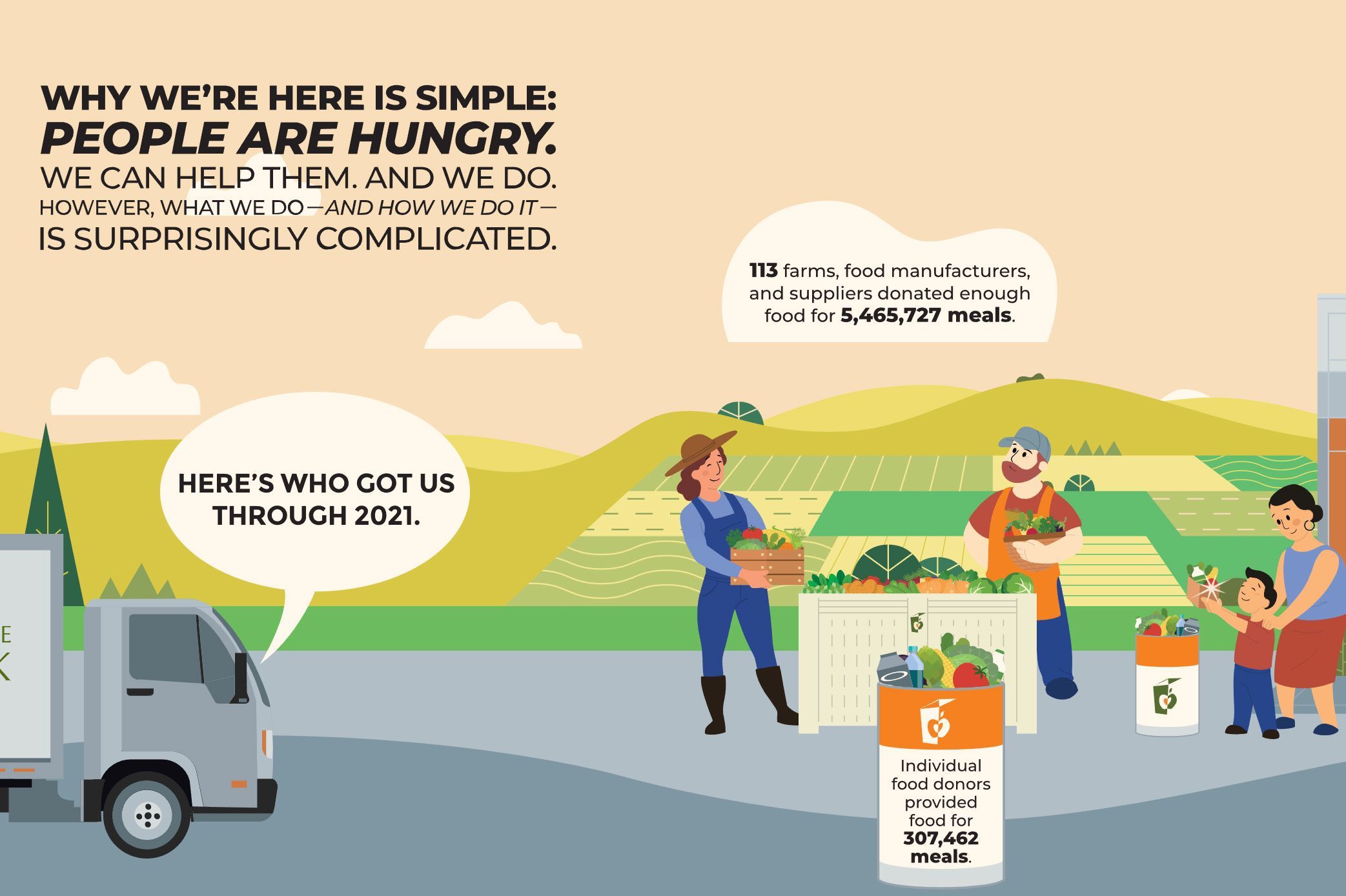 ---
The Redwood Empire Food Bank is a 501(c)(3) Non-profit. Our Tax ID is
68-0121855.
---
Charity Navigator Rating

For the 15th consecutive year, the Redwood Empire Food Bank earned a 4-star rating from Charity Navigator, America's largest independent charity evaluator. A 4-star rating is the highest rating given by the organization. Learn more here.