Make a lasting impact on our community through a corporate partnership with the Redwood Empire Food Bank. Your organization's support will change the lives of thousands facing hunger in Northern California.
Explore our partnership packages, available at a variety of giving levels with included marketing benefits and staff volunteer opportunities.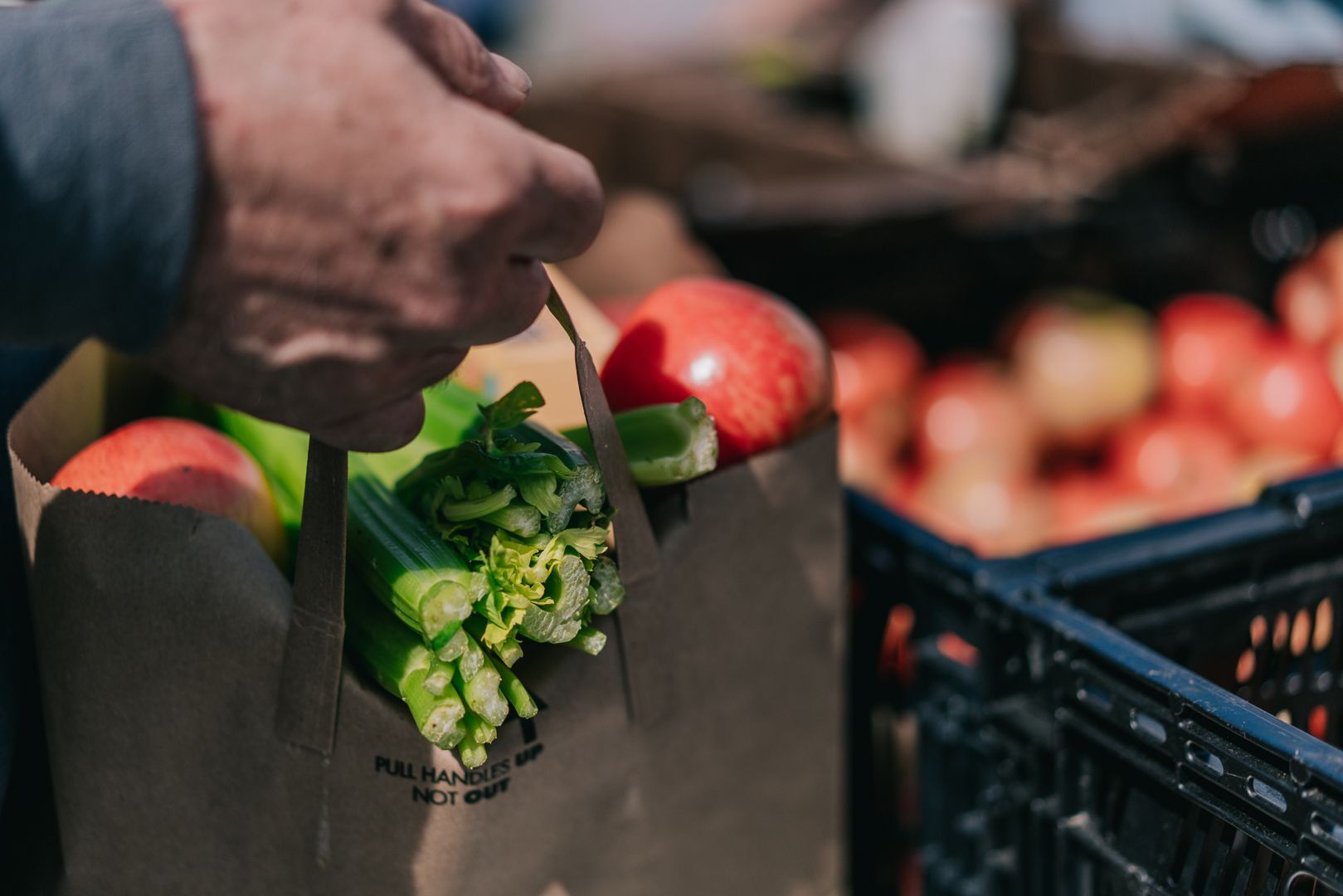 The Menu for Change
1-YEAR SPONSORSHIPS
Exposure opportunities for businesses seeking to maximize their brand visibility and engagement over a 12-month period.
EXCLUSIVE CAMPAIGNS
Unique opportunity to be the sole sponsor of a specific campaign, gaining exclusive branding rights and maximum visibility throughout the duration of the campaign.
EVENT SPONSORSHIPS
Showcase your brand and gain prominent visibility by supporting a specific event, reaching a targeted audience, and maximizing brand exposure.
CAUSE MARKETING
Align your brand with a meaningful cause, leveraging your support to make a positive impact while gaining brand recognition and customer loyalty.
EMPLOYEE ENGAGEMENT
Enhance employee morale, satisfaction, and productivity through activities that foster a positive work culture.
Our mission is simple: To End Hunger in Our Community
The Redwood Empire Food Bank strives to provide vital food assistance to over 100,000 individuals each year throughout Sonoma, Lake, Mendocino, Humboldt, and Del Norte counties. We operate over 350 food distributions each month and are a primary food provider for 150 other organizations dedicated to alleviating hunger. Together, we support 1 in 6 people living in our region who are in need of nutritious food.
FOR EVERY $1 RECEIVED, WE ARE ABLE TO PROVIDE $3 WORTH OF FOOD.
For inquiries regarding partnership opportunities:
Did you know that thousands of companies match donations by employees to our organization?
Our Impact
117,000

$55,700,000

Value of Food Distributed

21,000,000
Our Reach
47,000

Engaged Email Subscribers

12,500

15,000
Trusted Solutions: Improving Lives
"IDEX Health & Science and the IDEX Foundation continues to strengthen our long standing partnership with Redwood Empire Food Bank as food prices continue to rise and food insecurities continue to grow. Redwood Empire Food Bank makes a significant impact in our community and serves a diverse demographic, which aligns well with our mission of Trusted Solutions: Improving Lives."
—Lisa Wambold, Executive Assistant, IDEX Health & Science and Site Coordinator for the IDEX Foundation