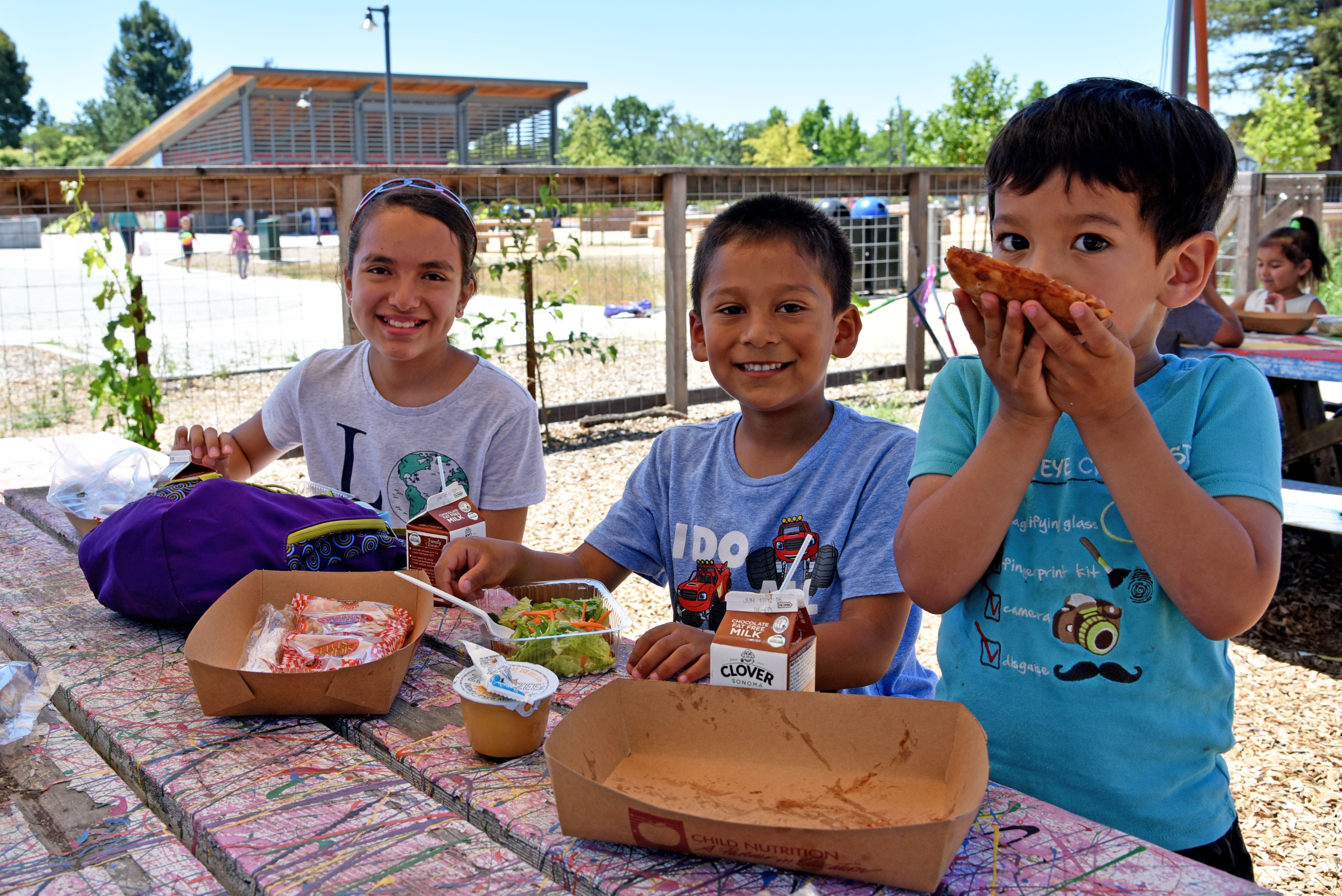 Through August 7, 2021, the Redwood Empire Food Bank is providing free meals to children 0-18 as well as groceries for families with children 0-18. 
When schools break for the summer months, thousands of growing children from low-income families in our community lose access to free and reduced-cost school lunches. Summer Lunch fills the meal gap by delivering healthy meals to at-risk children throughout Sonoma County.
Last year, the Summer Lunch program transitioned to grab-and-go breakfast and lunch, offering care packages of groceries for the family that could be taken home to prepare and eat. This model will continue this year to ensure the safety of recipients, volunteers, and staff.
To find your nearest location, please click the link below. For immediate assistance or more information about the Summer Lunch program you can call us directly at (707) 523-7903.