Overview
Partnering with other hunger-relief organizations throughout our region is essential in fortifying our food safety net. Our 150 partners help to create a vast network of pantries, dining rooms, shelters, group homes, and child care facilities and are located in every city, town, and unincorporated area of Sonoma County. Partners in Sonoma, Lake, Mendocino, Humboldt, and Del Norte Counties acquire food from the Redwood Empire Food Bank Community Marketplace, our discounted wholesale market, to support their programs, and together we work to support our neighbors in need. 
Partners of the Redwood Empire Food Bank include 501(c)(3) non-profit organizations and churches. 
Partners benefit from free produce and bread, as well as grant opportunities to build capacity and increase food supply.
The Redwood Empire Food Bank provides an annual conference for partners to network, learn from the Redwood Empire Food Bank and one another, as well as share their own best practices around food distribution, volunteers, and community engagement.
Partners apply to the Redwood Empire Food Bank via the New Partner Application link at the bottom of this page. All Partner Organizations must undergo biennial monitoring (every two years), maintain a current Food Handler Certificate, and are subject to unscheduled inspections at all times. Shoppers can pre-order items to be picked up, for a minimum of 400 lbs. Orders can be delivered as well, in accordance with our delivery policy.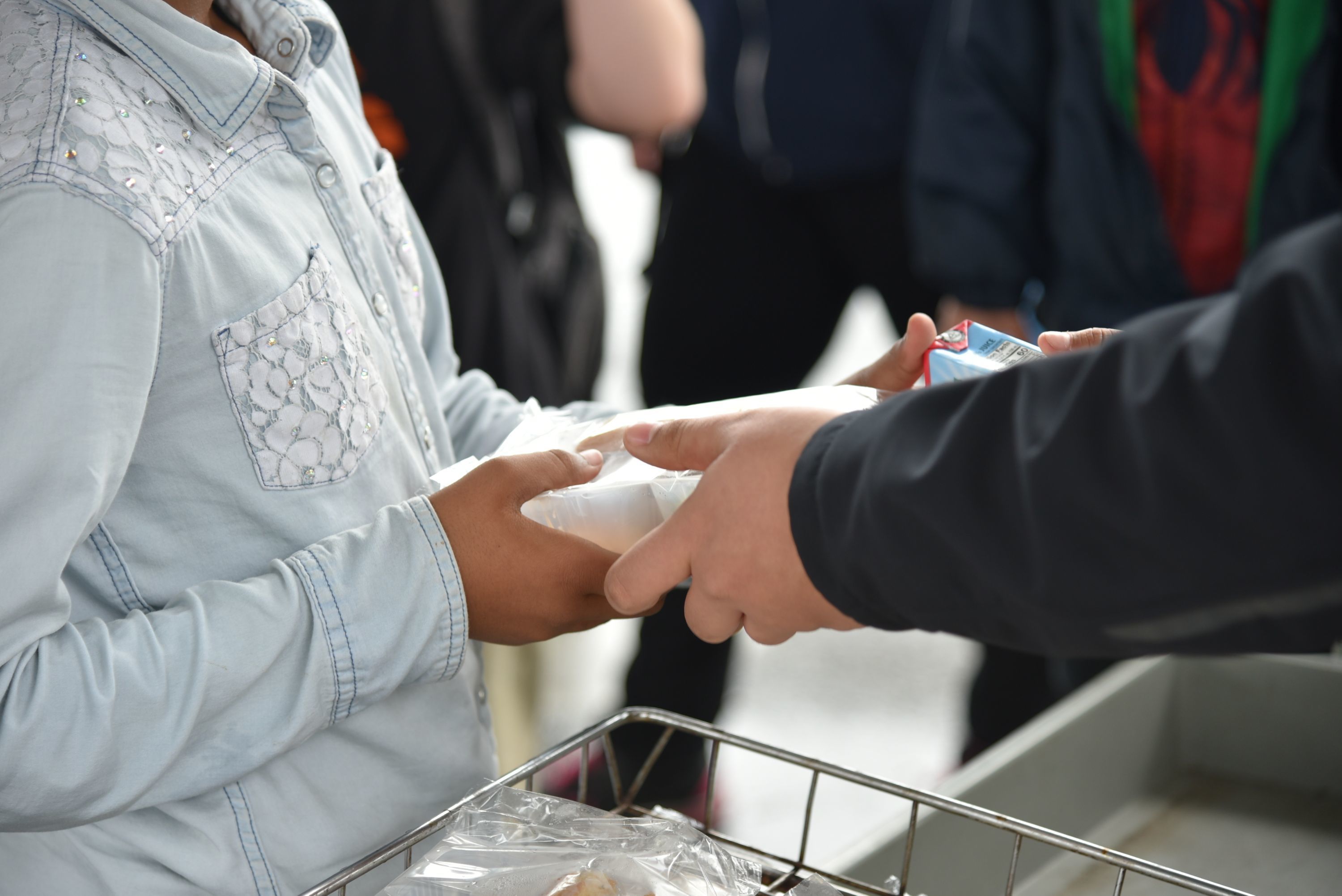 150 Partners Make Our Safety Net Stronger
Please click a link below to view our partners by area.
Shopping in Person at our Community Marketplace
We offer shopping appointments by reservation to maximize COVID-19 safety protocols for in-person shopping at the Redwood Empire Food Bank partner-only market. The market offers primarily donated foods, but competitively priced purchased foods are also available for the staples that our partners have deemed necessary to have on hand throughout the year. 
For more information please contact Kim Caffrey at kcaffrey@refb.org. All new shoppers should make an appointment for training and a tour of the shopping area.
Ordering Online for Pick up
Orders may be placed ahead online by 2:00 pm, two business days in advance for nearly contactless curbside food pick up. (e.g.: For Friday pick up, the order would need to be placed no later than 2:00 pm on Wednesday.)
Orders will be ready for pick up at the Logistics Office next to the Community Marketplace at your requested time, anytime between 8:00 am and 3:00 pm, Monday – Friday.
Log onto our online ordering system using your agency's username and password. You may also call (707) 523-7900 ext. 101 to place your order before 2:00 pm two business days in advance, or email order@refb.org.
Food Delivery
Orders of at least 400 lbs may be delivered once scheduled truck availability is confirmed. Delivery fees apply, unless meeting the 1,000 lb minimum. Special event, one-time orders also considered.
Order food now for contactless pick up
Emergency Food

When available, our partners have access to free food, whether loose or in kits, through governmental programs or donations.

Monthly Survey

Partners answer a less than 10-question survey to qualify for waived shared maintenance fees toward donated foods each month.
Become a Partner
Thank you for your interest in becoming a partner organization of the Redwood Empire Food Bank, providing hunger relief to Northern California.
As a member of Feeding America, the nation's largest non-governmental, domestic hunger relief organization, the Redwood Empire Food Bank and our fellow partner organizations follow the established guidelines set by Feeding America to uphold the highest standards of charitable food distribution. All food assistance programs are subject to ongoing compliance monitoring to ensure safe, secure food storage and handling as well as Civil Rights protections for volunteers and recipients alike.
We operate on a membership basis requiring an annual $50 fee. If you are not currently operating a food assistance program, please consider first volunteering at a local food pantry or with the Redwood Empire Food Bank to determine your best way to help fight hunger in your community. 
Partnership Eligibility
An organization must meet the following criteria to be eligible to partner with the Redwood Empire Food Bank. Our strongest Partners exhibit the following:
Have 501(c)(3) exemption status.
Are not a private foundation, even if they have a 501(c)(3) exemption. 
Distribute all Redwood Empire Food Bank donated products free of charge for use by the ill, needy, or minor children.
Have a Board of Directors, or formal advisory group that establishes policies for the operation of the food program, including budgeting. 
Provide food without requiring the recipients to pay, work, or pray in order to receive food or a meal in a distribution setting.
Do not sell, exchange, or use food or products for money, other goods or services.
Do not redistribute or barter food or products with other food pantries, shelters, soup kitchens, or other charitable groups or organizations. 
Have a clean food storage site with monitored pest control. 
Have at least one lead person with a current CA Food Handler Certificate.
Are interested in providing nutritious, balanced food bags and/or meals. 
Serve a minimum of 50 individuals or meals, at least once per month.
If you feel that an area in your community has a need that isn't currently being met, and you may be missing one or more of the qualities listed above, please reach out to Kim Caffrey kcaffrey@refb.org for questions or assistance. To fill out our New Partner Application form, please click the link below.
If you would prefer to fill out a paper form, you may download a PDF form here and return to:
Kim Caffrey
Partner Development Manager
Redwood Empire Food Bank
3990 Brickway Blvd., Santa Rosa, CA 95403
Or via email to: kcaffrey@refb.org
Simple scheduling
"I just wanted to say how awesomely simple scheduling a food shopping appointment is, I really appreciate how the Redwood Empire Food Bank has made the best of a very difficult time and continue to support us in supporting others!"
—Redwood Empire Food Bank hunger relief partner, Santa Rosa, CA