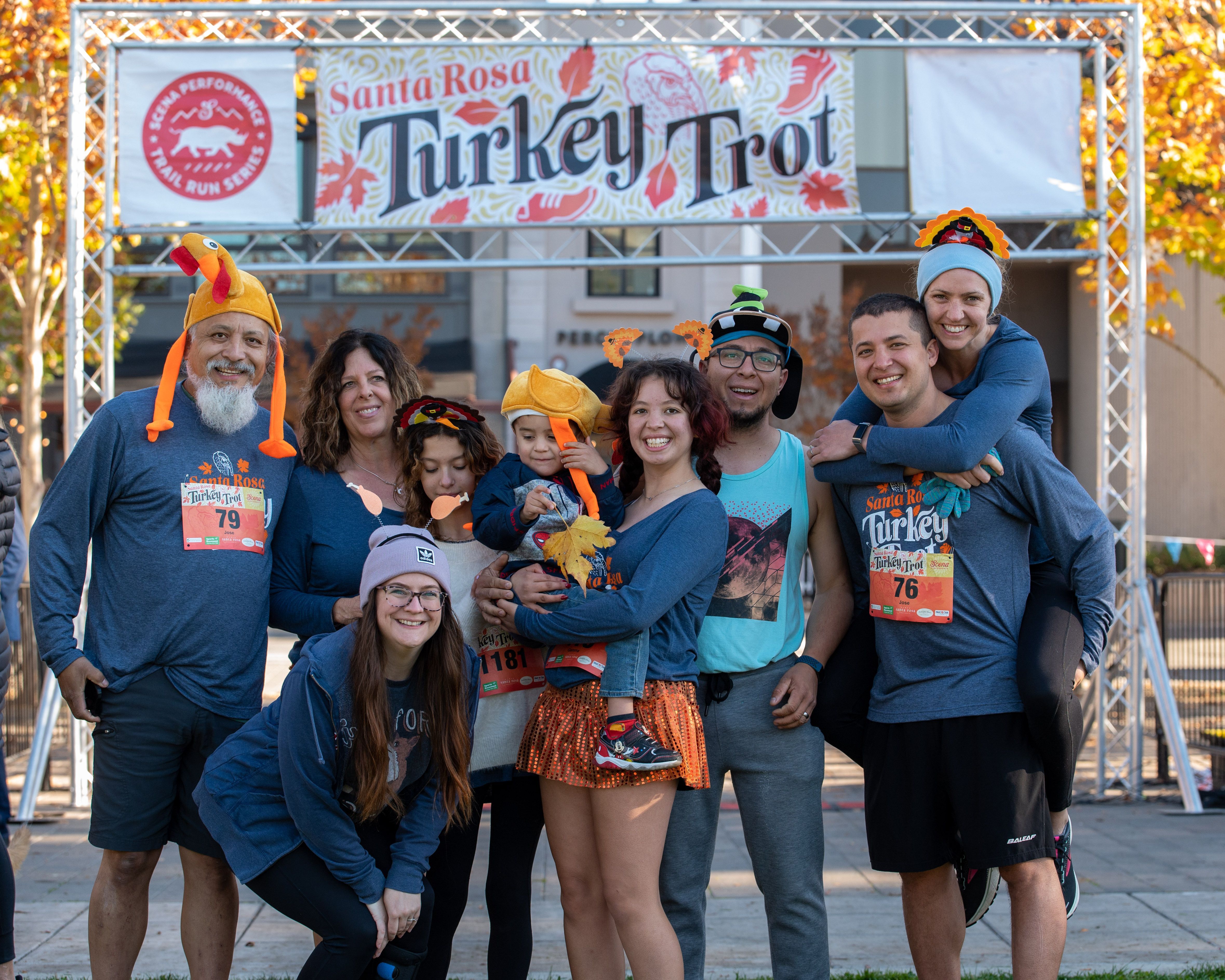 Join us on Thanksgiving Day for the 2023 running of the Santa Rosa Turkey Trot! Once again, we will gather at Old Courthouse Square in Santa Rosa on the one day that it's totally quiet there. The course is a flat, out-and-back on the Memorial Greenway and is split into three races, so we all can cheer each other on:
Santa Rosa Turkey Trot is a 5k race that has two start times. The FAST TURKEY starts at 8:00 am on Thanksgiving Day and is meant for runners who intend to finish in under 40 minutes.
The Festive 5 Turkey Trot starts at 8:40 am is also meant for folks who want to race, but aren't in as much of a hurry. The Start/Finish is at Old Courthouse Square in Santa Rosa (directions) between 3rd and 1st Streets.
There is also a TINY TURKEY for our littlest ones. This is a romp around the grassy area in Old Courthouse Square and is about 100 yards, tops. We will start this at around 9am.