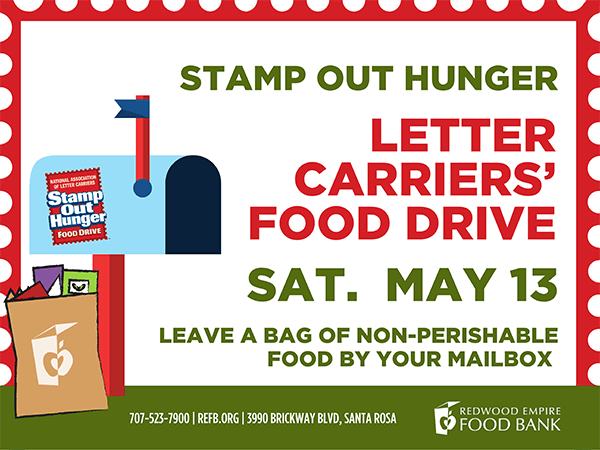 Saturday, May 13 is the 31st annual Letter Carrier's Stamp Out Hunger Food Drive. On this day, your letter carrier will be collecting bags of food to donate to the Redwood Empire Food Bank!
As the need for food assistance is still more significant than ever, the National Association of Letter Carriers wants to allow everyone to continue to meet that need and help your local community food bank. The Stamp Out Hunger Donor Drive is a drive with a single mission—to feed the hungry in America, and as always, with your help, we will!
All you have to do is a leave a bag of food near your mailbox, and your letter carrier will take it to the Redwood Empire Food Bank to help feed our neighbors in need.